We build
people and
software
Dedicated to full-cycle software development by industry guidelines and effective project delivery.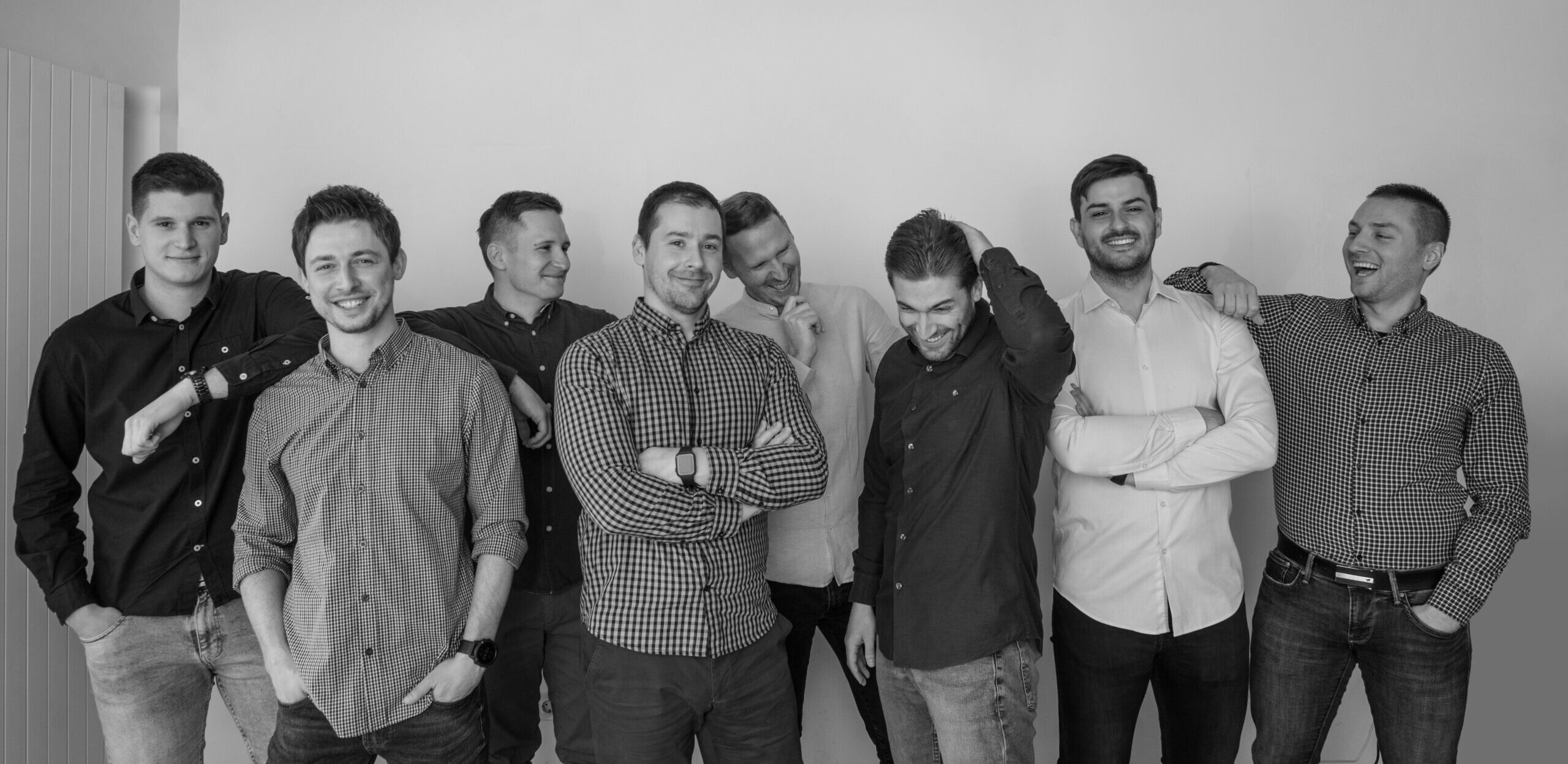 We are a B2B software development company serving modern enterprises and startups, with a strong focus on producing cost-effective, open source, no third license, comprehensive, and competitive modular products by offering its expertise and services from inception to closure of the projects.
Solutions
Our extensive experience and deep technology knowledge allow us to design and develop enterprise grade solutions in different business domains. Our solutions are designed using strict predefined policies thus avoiding technical debts, developed from scratch adhering to development patterns and principles, keeping in mind most important KPI's for our deliverables: maintainability, scalability, performance, adaptability and security.
Enterprise grade solutions
Software solutions for startups
Business Domains
LEAPWISE is dedicated to development by industry guidelines and effective project delivery. We pay close attention to continuous improvement and work in technology intensive industries.
Telco
Solutions within the BSS/OSS domain (i.e. Product Catalog, Order Management, Billing, AR/AP, Fraud, Dunning, CRM) used from Tier 3 to Tier 1 telecoms, developed in line with TM Forum standards.
FinTech
Our solutions help in delivery and automation of financial services using RPA, ML, AI and pattern recognition thus helping our clients improve their customer experience and their service altogether.
Security Engineering
We focus on computer operations security domain within Security Engineering where we cover security threat detection within codebase and building security solutions for our clients.
IoT
We provide a SaaS no-code IoT platform that offers a comprehensive feature set that enables end-to-end management from simple use cases to entire production lines.
Top-notch services to build software tailored for your needs
LEAPWISE delivers full-cycle software development services from consultation and optimization of specific processes to the end-to-end development of scalable solutions. We want to help you disrupt your market by getting the most out of our custom development service.
Discovery phase & Business Analysis
Polish your business needs, create a product roadmap, increase your product quality and be on top of development costs with our BA.
Solution Architecture
With our proven track record in delivering complex architecture across industries we will help you to reduce development costs and decrease change requests.
Product Development Services
We serve our clients at any scale and we successfully tackle enterprise grade and startup grade solutions. Our clients and projects can confirm that.
System Integration
Our system integration services include Enterprise Application Integration (EAI) solutions, facilitating seamless communications between mission-critical business platforms.
Data Science
Our big data expertise allows us to successfully handle, analyze and visualize data and deliver solid solutions.
Project Management
We have extensive hands-on experience in leading projects, with respect to agile principles.
WORK WITH US
Collaboration models
Product development
We develop top-class and standard-compliant custom software products tailored to specific business needs of our clients and support them throughout the whole way: from an idea to its implementation.
Team augmentation
Extending your IT team with LEAPWISE experts adds much-needed expertise to improve time to market, flexibility, reduce costs, align better business objectives or any other reason a company has.
Work with us
Meet the best team
Our team is made up of enthusiastic developers, solution architects, business and marketing consultants who want their clients to leap wisely into the world of practical, cutting-edge and high-quality solutions for their business needs.